If you have something that you need to sell and you are too busy to sell it yourself and if you are interested in unparalleled privacy, security & speed, Blinkcore is for you!
Blinkcore's intelligent servers are some of the most efficient in the industry. A well oiled, efficient system saves time & money.
*Blinkcore will assist you in effectively preventing expensive privacy lawsuits for inadvertently disclosing personally identifiable data.
*Delayed customer service call times are expensive. When your customers call and want to know where their orders are, they won't be asked to repeatedly "hold" because the computers are running too slow. You will spend less time & money on customer service because your systems will not get clogged up or crash.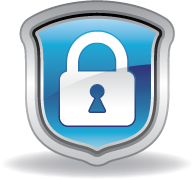 Blinkcore operates and maintains high quality, enterprise grade, advanced server systems. We provide this equipment for our clients as a web service for a fraction of the cost to own and operate these yourself.